Bard's Burger is a classic burger dive featuring Cincy-style chili and epic fried foods. Bard's Burger says they're"The dive that's worth the drive"! This may be the case for you as they are located in Covington, Kentucky. Make the trip with the family to Bard's and you will not be disappointed… and if you're up for it give their signature "Bardzilla Challange" a try!
---
The Exterior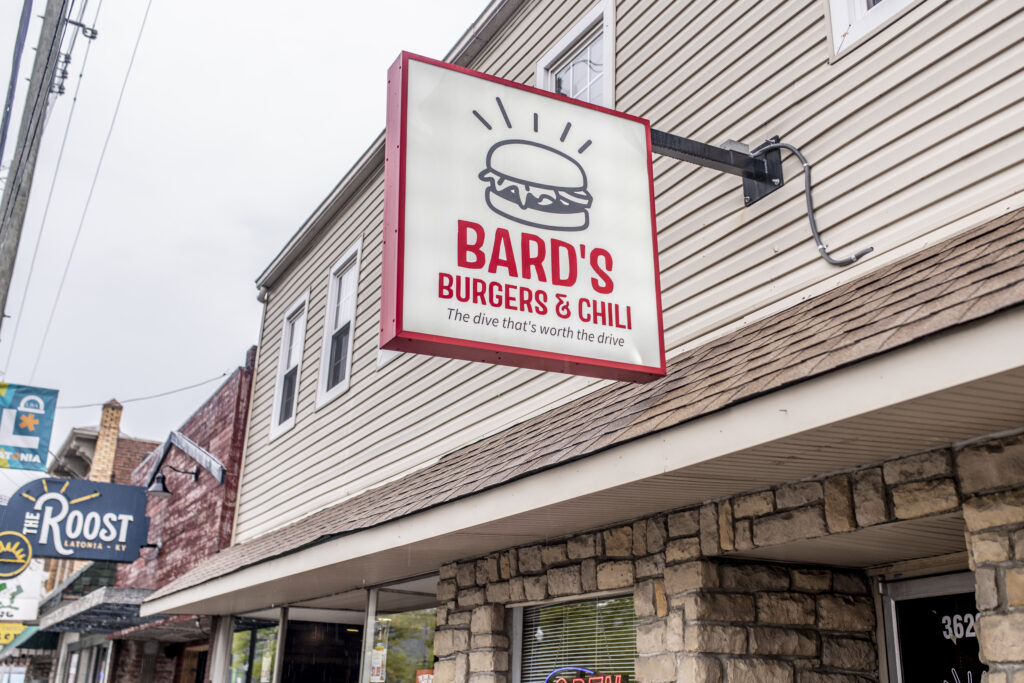 A true burger dive located on a nice business strip, you will know you've arrived at Bard's Burger when you see the giant burger sign. Walk on in and treat yourself to their amazing menu.
---
The Menu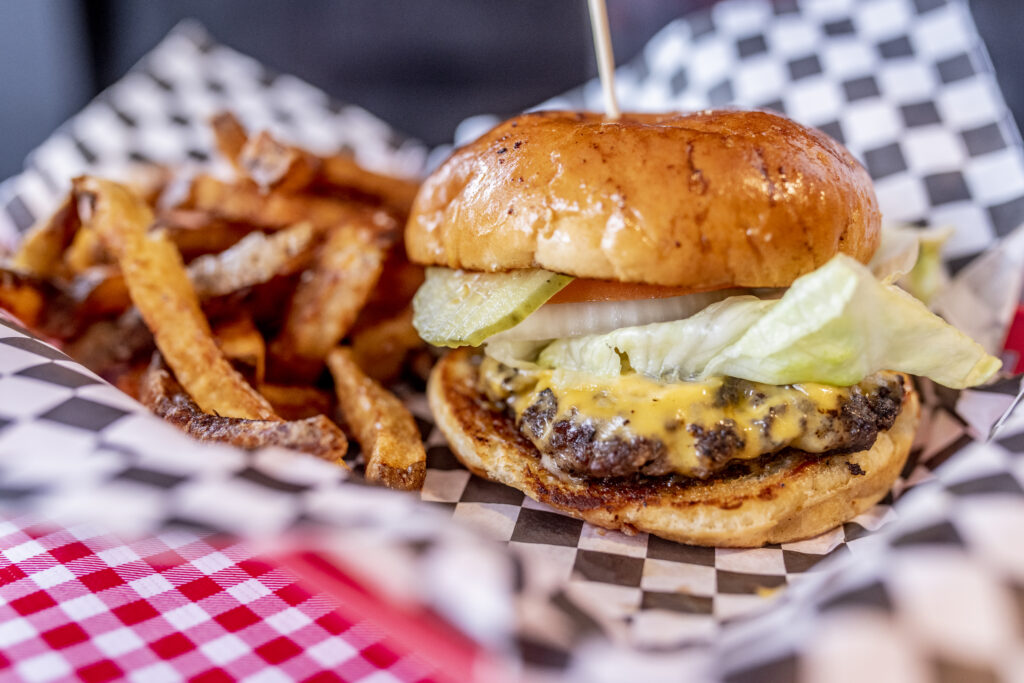 The Bard's Burger menu includes a long list of house-named Burgers, all crafted from local, Ohio-raised Wagyu beef, chili, and some classic starters. The chili is the Cincinnati classic "Greek Chili" style – the owner's own recipe. While you're there, enjoy a nice pour of their great selection of Bourbon & Whiskey.
---
The Details
If you need a new idea for a date night or looking to take the whole family out, Bard's Burger should be on your list of places to try next!
Address: 3620 Decoursey Ave, Covington, KY 41015
Phone: 859-866-6017
Hours:

Closed Monday & Tuesday
Wednesday – Saturday 11am – 9pm
Sunday Noon to 4pm