Aladdin's Eatery is a family-run restaurant serving healthy and flavorful Lebanese-American cuisine. Since opening their first restaurant in 1994, founder Fady Chamoun takes pride in providing Lebanese hospitality to guests by adhering to high standards for service. This type of quality service has led to the opening of more than 30 restaurants, like this location in Over the Rhine Cincinnati. Finally, let's check out all they have to offer!
---
The Interior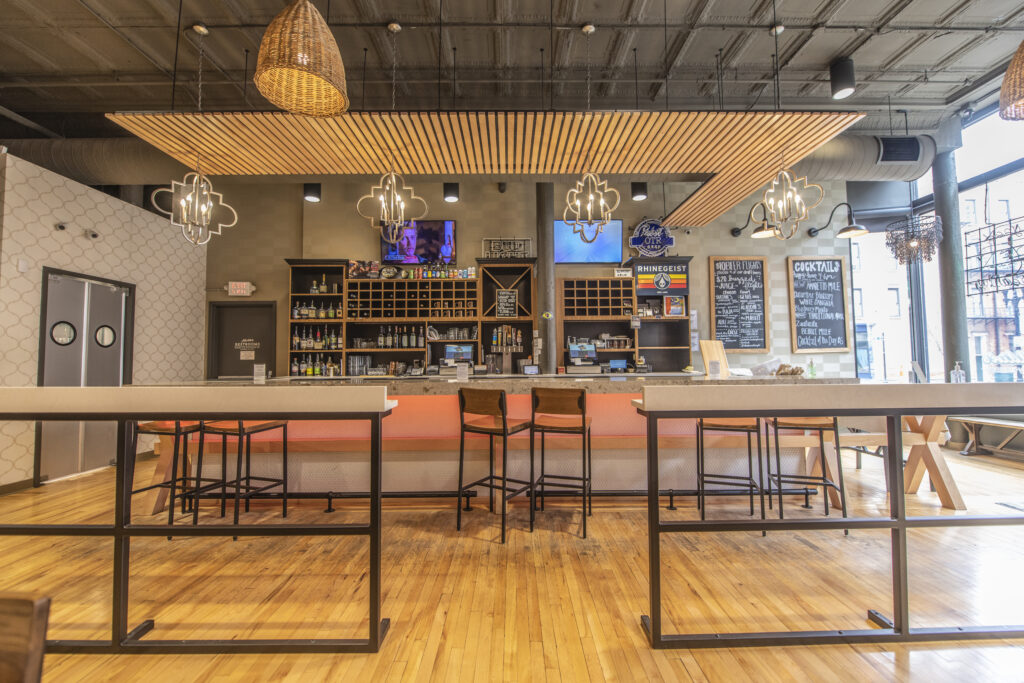 The first thing you will notice upon entering Aladdin's Eatery is the interior. Vaulted ceilings, hanging greenery, a brick wall with complimentary street light fixtures, and a large marble bar top are among some of its unique decors. Truly transporting you out of the normal 'Cincinnati' restaurant feel. Aladdin's full-service bar also offers local beverage favorites and unique Lebanese craft drinks.
---
The Menu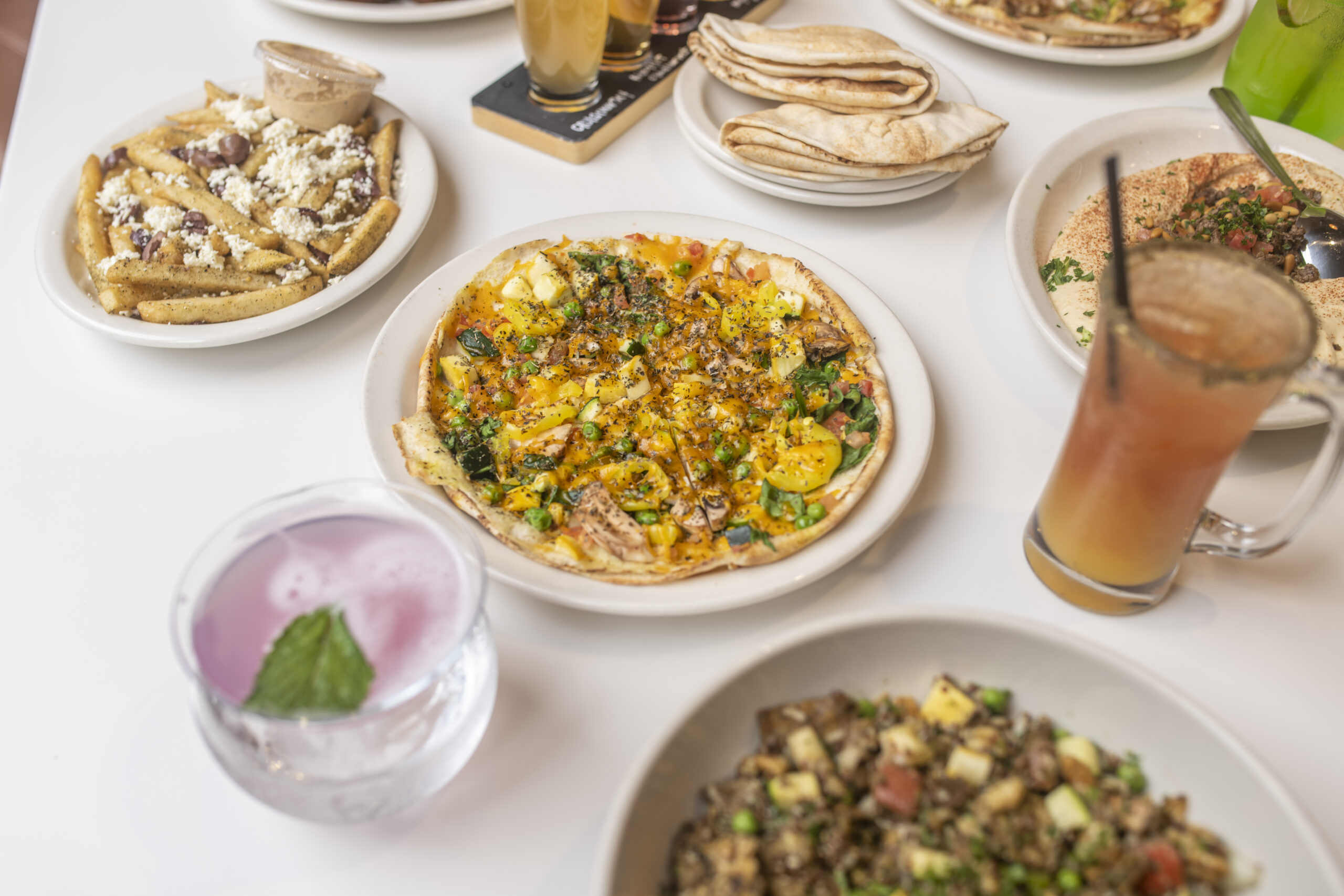 The Aladdin's Eatery menu includes traditional Lebanese appetizers such as Hummus, Falafel, Tabouli, and more. Also, Aladdin's Eatery offers Pita Pitzas in a variety of styles! Check out the Chicken Curry, Sultan's Shawarma, and Farmer's Pitza (seen above) to name a few. Aladdin's continues to find a delicious way to keep its menu items healthy. Their wide selection of craft salads, specialty entrees, and more are sure to keep you coming back!
---
The Details
If you're looking for something unique and flavorful, Aladdin's Eatery in Over the Rhine should be on your list of places to try next!
Address: 1203 Main St #100, Cincinnati, OH 45202
Phone: 513-381-0395