Villa Mocha is a fantastic diner located in Villa Hills, Kentucky that offers unique coffee options and flavors made in-house that you won't be able to find anywhere else. One of our favorite traits of this coffee shop is its emphasis on lifting up other local Cincinnati businesses. Their ingredients mostly come from the area so you know you're getting a unique Cincinnati taste with every sip and bite.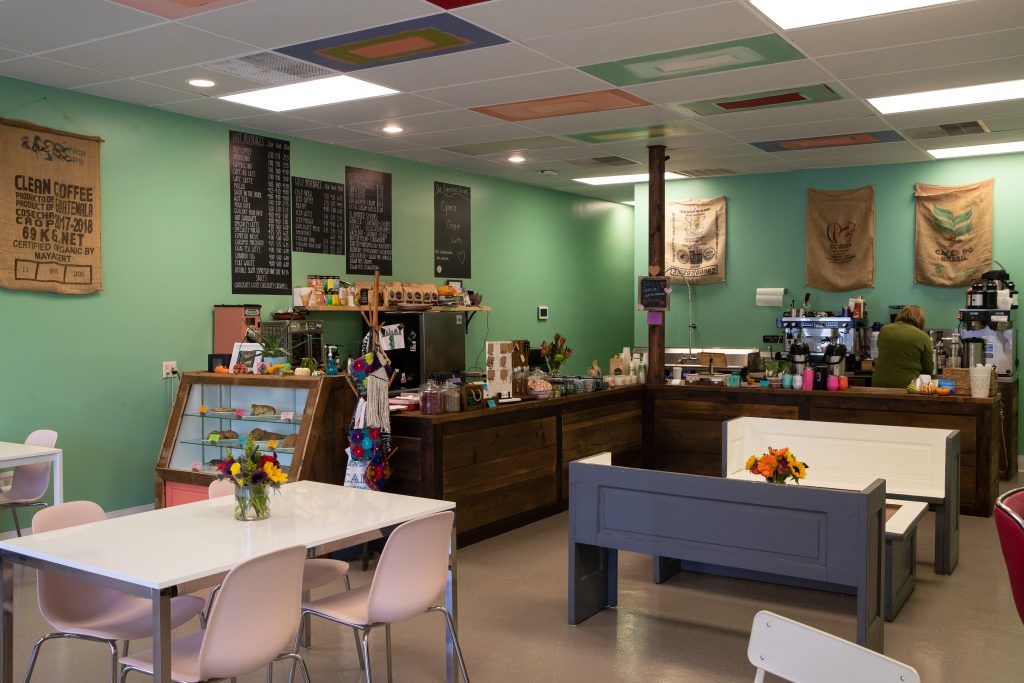 The Interior
The interior is bright and cozy, one thing you will notice is the place smells wonderful with the freshly picked flowers that they replace on the tables weekly.
---
The Menu
Villa Mocha checks all of the boxes when it comes to your cute relaxed neighborhood coffee shop. They embrace the seasons when trying new flavors for their drinks and bites to eat. As mentioned above, everything is sourced locally, their coffee is roasted locally, organic and fair trade. Their tagline is "Buy Local think Global," and it really shows in the fresh taste you get with each menu option.
---
The Details
Villa Mocha can be found on a strip of shops on Amersterdam Road in Villa Hills, KY.
Address: 2809 Amsterdam Rd, Villa Hills, KY 41017
Phone:

(859) 360-5497

Hours:

Mon closed

Tue 7 am – 5 pm

Wed 7 am – 5 pm

Thu 7 am – 5 pm

Fri 7 am – 5 pm

Sat 9 am – 1 pm

Sun 10 am – 2 pm